Hrdroponic NFT channel :
Hrdroponic NFT channel is a common type soilless cultivation material for greenhouse by which to cultivation plants instead of soil and with good water absorption and permeability and is benefit for plants root to grow. With this kind of soilless cultivated plants growing faster, with high production and less pest and disease. For example,the yield of tomato and cucumber may reach double times as the soil cultivation.
Product Pictures:
Easily to pull and push!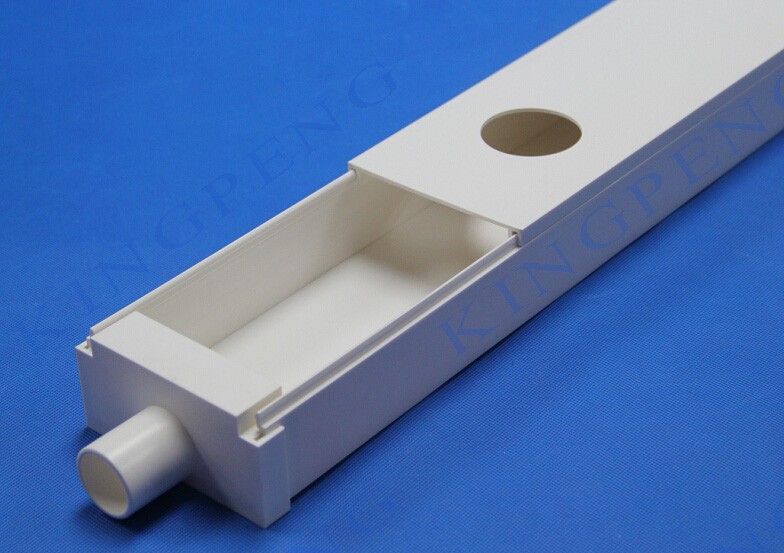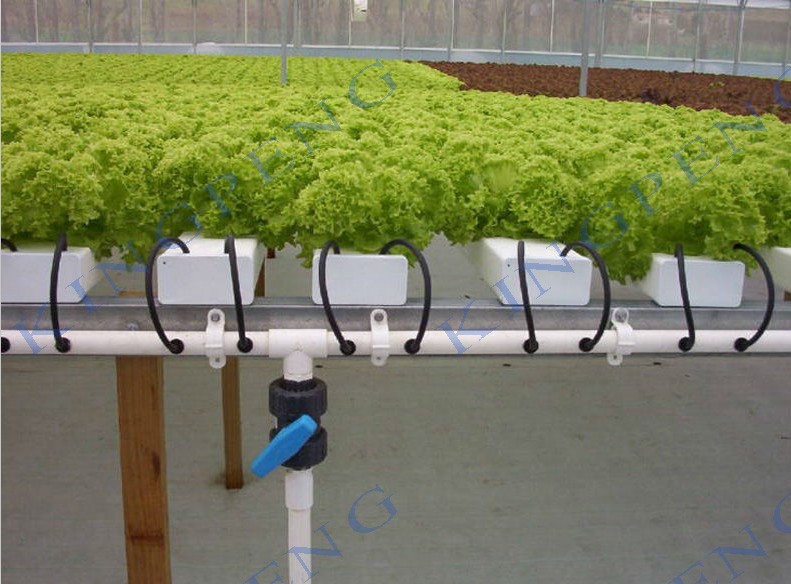 Features of Hrdroponic NFT channel :
(1)Using hrdroponic rock wool cultivation instead of soil.
(2)Soilless cultivated plants growing faster, with high production. For example,the yield of tomato and cucumber may reach double times as the soil cultivation.
(3)Free from soil pollution, high-quality crops that are clean and non-polluting can be cultivated from soilless cultivation.
(4)Labor saving, water saving and fertilizer saving. Soil management work can be greatly reduced as no need for soil farming, weeding and so on.
(5)Free from damage of soil continuous cropping.
(60Get rid of the limit by growing condition. It can be done in the roof, balcony and even desert.

If you need more details, you can scan our website: www.chinakingpeng.com.
Kingpeng could offer customized soilless cultivation of high performance, so if you are going to wholesale soilless cultivation from one of the best such suppliers in China, please call us or directly contact us online.
Company Information:

Kingpeng is the biggest greenhouse manufacturer and exporter in China. We have exported different kinds of greenhouses to more than 40 countries and regions in different climate areas, including Turkey, Iraq, Iran, Russia, Qatar, Kuwait, UAE, Saudi Arabia, America, Ethiopia, and Angola etc. We try to provide you the best greenhouse and service.

If you have any requirements and questions about the greenhouse, please feel free to contact us.

Our advantages:

Different design and equipments can be chosen according to the customer's requirements and conditions. We try to provide the best options and service for the users of the greenhouse. Meanwhile, our greenhouse have very high quality and competitive price compared to the same level greenhouse.

Delivery Information:

The delivery period of greenhouse project depends on the greenhouse type, size and inner configuration etc. and the detailed days should be confirmed after we confirm all the information above.

Kingpeng makes sure the strongest packing in our factory, the fastest delivery speed and the best quality of our greenhouse product. We will provide as long as 12 months quanlity guarantee for the whole greenhouse and its material after the delivery and horticulture service after the greenhouse completed.
Note: For more details, please visit our English website: www.chinakingpeng.com or send email to us: info @ chinakingpeng.com