Pressure Transmitter With High Pressure
FEATURES
♦ OEM
♦ Single piece construction No O-rings
♦ High pressure
♦ Adapt severe environment
♦ Variety of output signals
♦ High reliability and stability
♦ Overload ability strong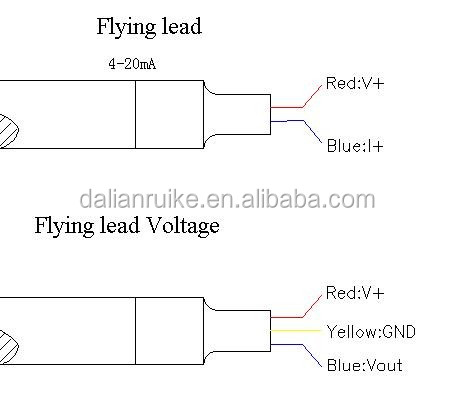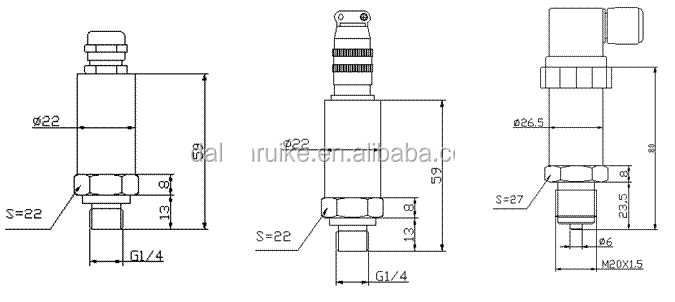 Typical Application
♦Industrial process control
♦ Agricultural machinery equipment
♦ Pump and compressor
♦ Engineering machinery
♦ Ships and aerospace industry
DESCRIPTION
The RC300 series pressure sensor is low cost, high cost performance civil and industrial products. This series of products with special structure design, a wide range of pressure, overload ability is strong, and safe and reliable. The product with its good reliability, flexibility and diversity, widely used in petroleum, chemical industry, metallurgy, electric power, hydrology, the scene of the industrial process pressure measurement and control.
RC300 series pressure transmitter pressure seat adopts 17-4PH stainless steel single integral structure processing. The integration of the stainless steel diaphragm to overload performance is much higher than diffusion silicon, ceramic, etc., and pressure interface no welds, no oil or other.
Organic matter, sealed performance is good. Sensor sensitive device adopts glass melting technology solid sintering on pressure seat,the sensor of high temperature resistant, shock resistant performance significantly increase,Ensure the sensor in harsh industrial environments, long-term stability and reliability,durable. In the standard purification production process,the parameters are strictly controlled,the entire product components, semi-finished and finished products after the strict test and screening of ageing,stable and reliable performance.
contact
Dalian Rayco Electronics Co., LTD
ADD: No559 Huang he Road Shahekou District ,Dalian, China
TEL: 0411-84618981
FAX: 0411-84618879
www.dalianruike.cn
http://dalianruike.en.alibaba.com