Intro
Our Mission
Agriculture faces new challenges as population increases as well as the demand of producing healthier, high quality vegetables with minimum use of pesticides. All this while reducing use of inputs and stop contamination of our natural resources. Hydroponics, the science of growing plants without soil, has a great potential to fulfil those needs.
H2 hydroponics is a Corporate Spin-off of two European companies with long tradition developing and manufacturing Greenhouses and Hydroponic systems for Portugal and European Market. We have technical experience on hydroponic crop production on different fields and environments worldwide.
We believe on challenging the way we produce our food by developing better cultivation systems; making crop management, easier, more stable and affordable.
We believe in a sustainable agriculture by the use of hydroponic technologies and greenhouse systems.
Product Description
Hydroponic Systems
In H2 hydroponics we promote, develop, design and test hydroponic technologies from our own and all around. We understand there is no magic solution for our clients, hence we can offer you a variety of hydroponic solutions adapted to your needs. We reduce water and fertilizer waste by implementing water recirculation in all our systems.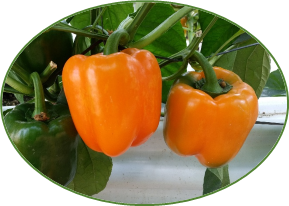 Our Services
Why choosing H2 hydroponics?
In a very competitive world, we have the technology, the expertise and experience to deliver reliable solutions for a successful start.
Our mission is to provide solutions for an efficient use and managment of water and other inputs (fertilizer, electricity and equipment) in comercial greenhouses. By doing so, we protect our environment and enhance the production of healthy and high quality vegetables.
We are H2 hydroponics, and we believe in a new agriculture self-sustainable, effective and profitable.
Please feel free to contact us for a personal assessment on your plans and projects.
Best regards,
H2 hydroponics Team