Looking distributor in you market
As a source manufacturer of home use beauty device for female personal skin and face care ,our products is hot selling in chinese online store(E-shop) and popular with many chinese women,our export item are looking for a distributor or some wholesaler in your market,you have five reasons to choose our product:
1, We have been devoted to designing,produceing and sale for many years in beauty industry. With perfect quality, exquisite design ,and we supply OEM/ODM business,the products appearance and Logo and also function is your optional;
2,We have full inventory for standard design products,prompt delivery is pormised;
3,We designed beautiful gift box to package our products;
4,CE and RoHs is approved;
5,3 years warranty.
BP-010B beauty personal care 1Mhz ultrasonic body slimming machine alibaba china wholesale

Cosmetic ultrasound and Photon treatment and Galvanic Ion Beauty technology have been for long recognised for its rejuvenating effects and used by beauticians as a safe and effective beauty treatment. BP-010B ultrasonic face lift machine home for face and body enables you to perform your own ultrasonic beauty treatment at home.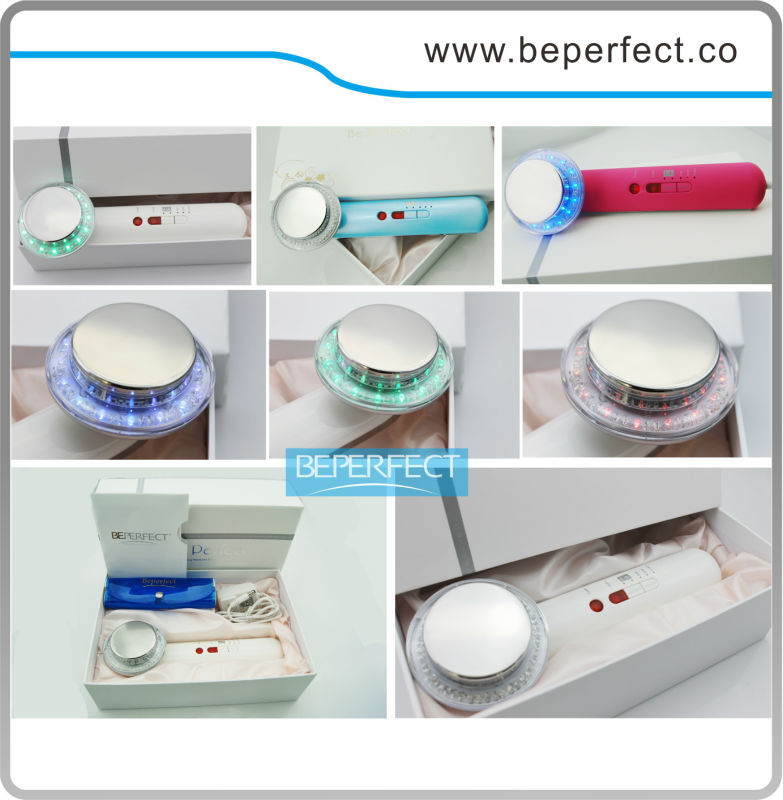 Treatment Theory:
1, Ultrasonic Functions:
It can change the capacity and movement of every cell with precise massage function which is named as cells massage.
It can stimulate and adjust the cytomembrane, increase the permeability of epidermis, its thermal, physical and chemical effects can rise the temperature in deep skin by 0.5-1°C, promote skin to absorb essences, accelerate metabolism and reinforce the regenerative course of tissue.
Ultrasonic can also decompose waste surrounding fat, consume energy, repair lymph and capillary vessels with weight losing and figure sculpting functions.
2, Photon Functions:
Different light have following functions:(Red and Blue light is standard item,but other different light also can be made as customer's special requirment)
Bio Red Light: wavelength 625±3nm (16 LEDS):The red light penetrating 8-10mm is suitable for any type of skin; it can reach derma to stimulate fibre cells. Heating can improve blood circulation and collagen albumen hyperplasia to reduce wrinkles and make skin more elastic and smooth. The mild wavelength is suitable for surrounding eyes and forehead.

Bio Blue Light: wavelength 465±3nm (16 LEDS):The blue light penetrating about 0.5mm has the function of calming and against skin rashes; suitable for the skin which is sensitive, oily and with skin rashes. It can adjust skin sebum secretion, effectively get rid of acne and whelk to reach the aim of beautification. Besides, the blue light can astringe and tighten the loosened skin.

Bio Green Light: wavelength 525±3nm (16 LEDS): has the effects of neutralization, balancing and calming, It can ease strain, dredge lymph and useful in edema elimiation.

Bio Yellow light (wavelenght: 592 nm) (16 LEDS)The peneration distance of yellow light is a little shorter than red light, it's suitable for sensitive skin type. It can relief sensitive skin, stimulate lymphatic & nervous system, strengthen muscle and enchance immunity of skin.
3,Galvanic inoc+\- functions:
inoc+\- function:Negative ion can replenish nutrition. The effective negative ion can make the nutrition penetrate into the dermis layer and subcutaneous tissue, so as to realize the effect of whitening and renovation. Positive ion can clean the skin, soften the dirt adhering in the deep part of pores, and make the pores comfortable quickly.
Ultrasonic Info
What Is Ultrasonic Facial Treatment?
During an ultrasonic facial, high level sound wave technology is used to penetrate deep below the surface of the skin promoting cellular renewal and repair, toning muscles, increasing blood circulation, encouraging lymphatic drainage, combating puffiness and swelling and improving skin care product penetration. Ultrasound may be used on most parts of the body, including the face, neck, arms, breasts, stomach, waist, hips, buttocks, and legs and can now be used in the comfort of your own home.
How Does It Work?
The application of ultrasonic frequency is commonly used by salon professionals to increase cellular turnover, plump up and smooth out fine lines and wrinkles, tighten sagging skin, relieve puffy eyes, reduce the appearance of cellulite, improve acne, tighten enlarged pores, fade dark eye circles, freckles and old age spots and even repair scar damage. The process is safe, painless and gentle and is can even be used by sensitive skin types such as those with Rosacea.
The sound waves produced by the ultrasound facial machine resonate well above our hearing level and move too quickly for our nerve endings to register. The intensive rejuvenating cyclic sound waves penetrate below the skin reaching the dermis and will not cause the user any discomfort or unusual side effects.
Some ultrasonic devices and machines offer the convenience of different treatment modes. Generally, the lower the ultrasonic frequency rate setting, the deeper the sound waves will penetrate below the skin. Thus, the 1MHz mode is designed for general body treatment where tissues and muscles are thicker. The 3MHz mode is designed for general facial treatment where tissues and muscles are much thinner. The 5Mhz mode is appropriate for treatment around the most delicate area - the eyes.
| | |
| --- | --- |
| Treatment Frequency | Treatment Area |
| 1 MHz | Body Area |
| 3 MHz | Facial Area (Cheeks, Forehead, Chin) |
| 5 MHz | Delicate Eye Area |
In order to optimize the penetration of the cyclical sound waves produced by the ultrasonic facial massager, a conductive gel must be used. Besides encouraging improved conductivity, the gel also penetrates deep into the skin. As such, many estheticians use quality optimized gels that containskin-firming ingredients.
When ultrasound enters the body it reacts in various ways. It is absorbed by muscle, tendons and bone. Harder surfaces like bone will absorb and reflect ultrasound energy. All of these play a role in the eventual total temperature rise in the surrounding tissue. This in turn dramatically increases needed oxygen to the cells and aids in the removal of waste products. This antibacterial cleansing action also helps prevent the onset of acne and blemishes and the skin is left feeling instantly energized, rosy, firm, refreshed and noticeably softer - even after just one application!
Once only found in salons, spas, medical offices, ultrasonic facial technology is now within the reach of the home consumer in the form of handheld ultrasonic skin care devices. When used according to their recommended treatment guidelines, these high-tech tools are equally effective in addressing a range of skin care concerns from acne to wrinkles and may be used to replace or supplement spa visits, or in conjunction with post-procedure regimens to enhance and prolong results.
What Type of Conductive Gel Should I Use During Treatment?
It is critical that a water soluble gel be used during treatment because it has been found to be the best conductor of ultrasonic sound waves. Plain water, oil or any oil-based creams or lotions do not contain conductive ionic properties and are not compatible during ultrasonic skin care treatment. Damage may occur to your ultrasonic treatment head if applied to the skin without using the correct conductive medium, or any conductive medium at all.
Beperfect Beauty Team have tested many different types of conductive gels designed for use during the consmetic ultrasonic facial and found that they were either too stringy or clumpy, dried up much too quickly and became sticky, or caused undesirable drag and friction on the skin. To address these multiple issues,. We suggest the gel which is organic, water-soluble, 100% paraban-free and contains beneficial ingredients that improve overall skin tone, rehydrate, restore elasticity, and improve the appearance of fine lines and wrinkles.
What Are The Benefits Of Ultrasonic Facial Treatment?
Ultrasonic facials offer a safe and gentle alternative to dramatic plastic surgery procedures, laser resurfacing, chemical peels, Collagen and Botox injections and other invasive skin rejuvenation treatments.
Results can vary by individual and skin type, are gradual, and will not just occur over night. Although Ultrasonic treatment has been shown to produce an immediate and temporary firming effect, continued daily application will provide more cumulative long-term, lasting results.
Stimulates Blood Circulation
Aids in Lymphatic Drainage
Gently Exfoliates Away Dead Skin Cells
Increases Cell Metabolism
Cleanses Away Toxins
Enhances Skin Care Product Performance
Tightens and Tones Neck, Body and Facial Skin
Diminishes Wrinkles and Fine Lines
Reduces The Appearance of Congested, Puffy Eyes
Refines Large Pores
Improves Upon Skin Texture and Tone
Clarifies Acne and Blemishes
Lightens Dark Under Eye Circles
Reduces The Appearance of Cellulite and Fat Deposits
Fades Scars, Freckles, Age Spots and Redness
Are Ultrasonic Facials Safe?
The ultrasonic facial is considered a safe, easy and gentle skin rejuvenation treatment however the following precautions should be taken:
Do not use internally and avoid using near center of the throat to avoid thyroid stimulation
Do not use on open sores, wounds or infected areas
Never use internally (i.e. in mouth, nose, etc.)
Do not use if pregnant, have a pacemaker, heart disease history or other medical condition
Clinical Application
BP-010B ultrasonic face lift machine home has been especially designed for home use, enabling you to benefit from regular beauty treatments with cosmetic ultrasound affordably and conveneintly as you need.
BP-010B facial care tool device with below Multiple effect:
1. Micro massage with 5 million ultrasonic oscillations per second
2. Tissue warming effect for better cellular metabolism
3. Improved absorption of active substances from skin care products
4. Improved moisture retention
5. Increased circulation
6. Improved smoother complexion
7. Firmer and younger looking skin
And also ultrasonic face lift machine home with below features
Easy to use
Rechargeable
Can be used with your own favourite water based skincare (i.e. water based gels or creams)
Sepecification
| | |
| --- | --- |
| Function | Ultrasonic, Photon therapy, Galvanic |
| Ultrasonic | 880khz-1Mhz |
| Red light | 622-628nm |
| Green light | 522-528nm |
| Blue light | 462-468nm |
| Galvanic | Positive ion, negative ion |
| Color | pearl white, shiny silver, pink, blue, red |
| Measurement | 24*8*6cm |
| N.W. | 245g |
| Power | AC-100-240V, 50/60HZ, DC-5V, 1A |
| Battery volume | 1200mA Lithium battery,Rechargable power supply |
| Material | ABS body+Stainless steel ultrasonic head |
A full set contain:
BP-010B ultrasonic face lift machine home
1pc main device
1pc English users manual
1pc adaptor
1pc goggles (optional)
1pc Cosmetic Cotton
payment & Delivery: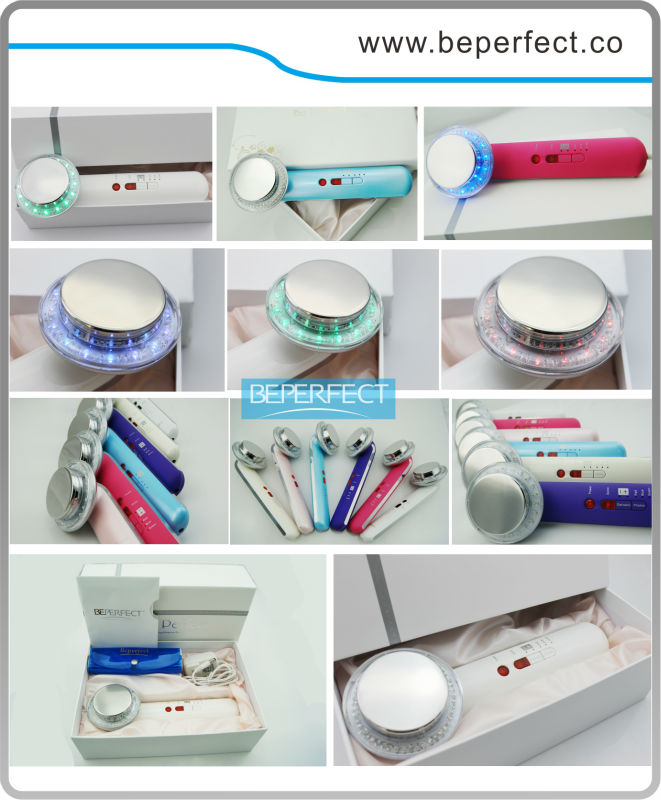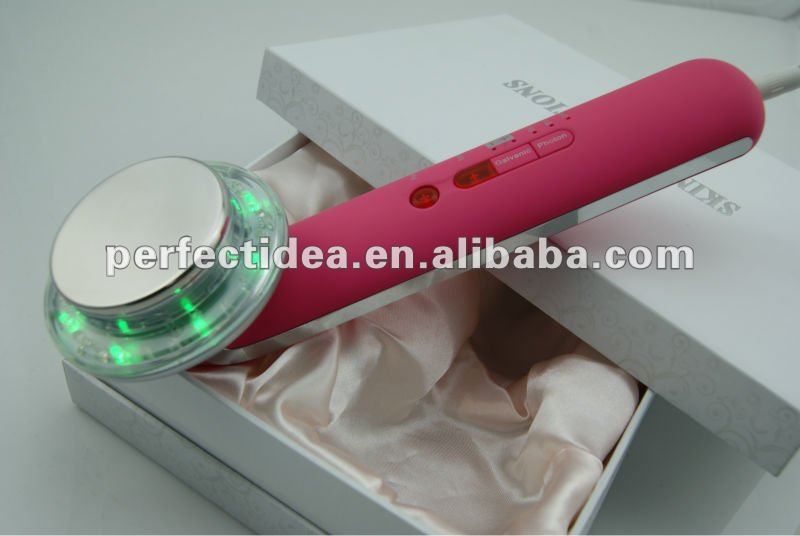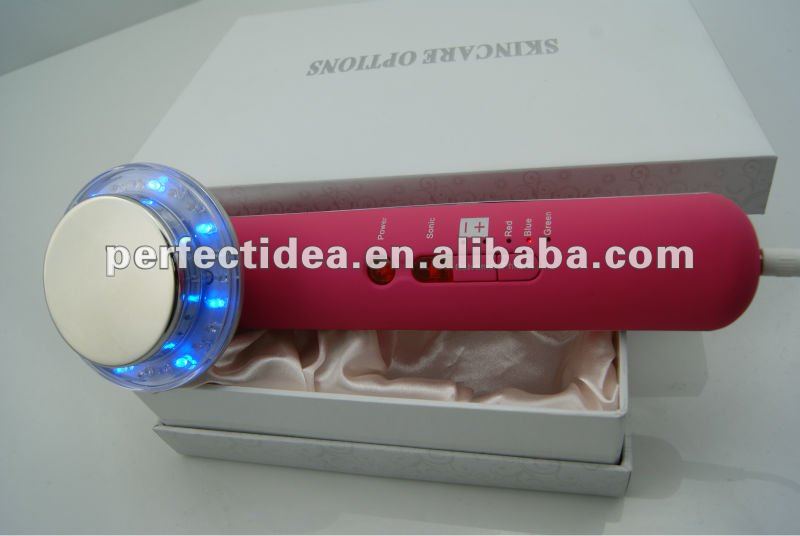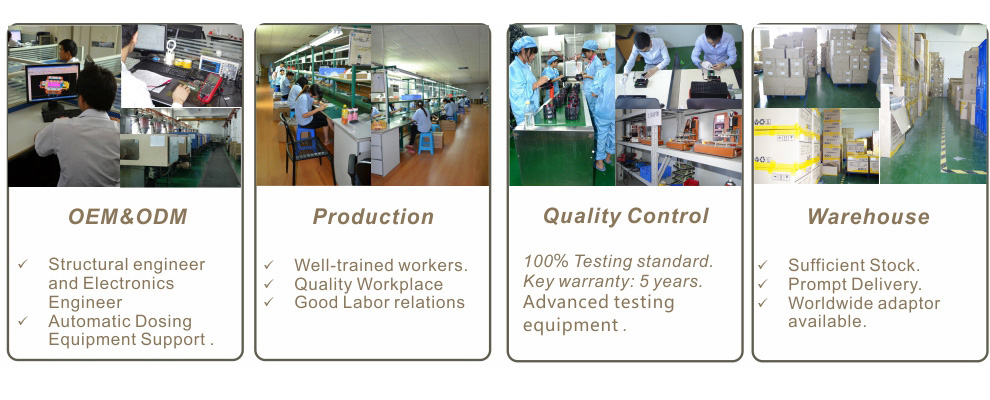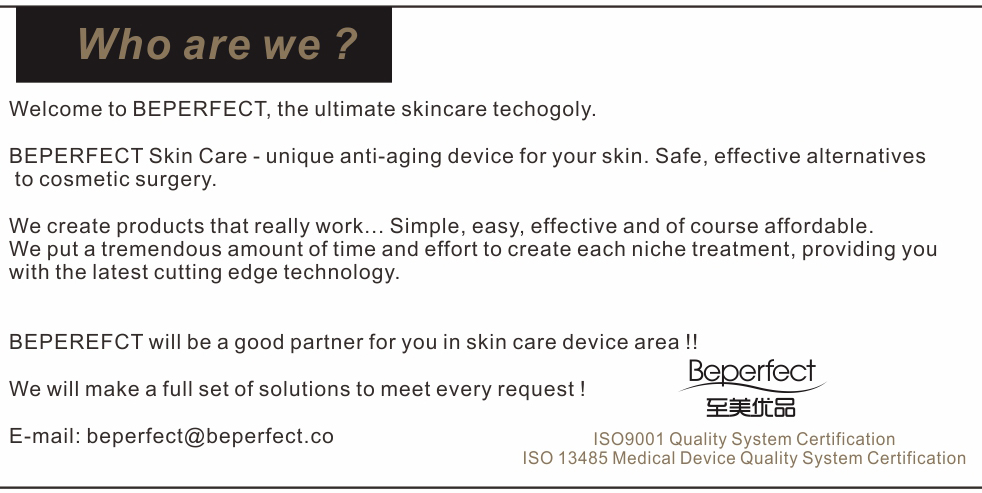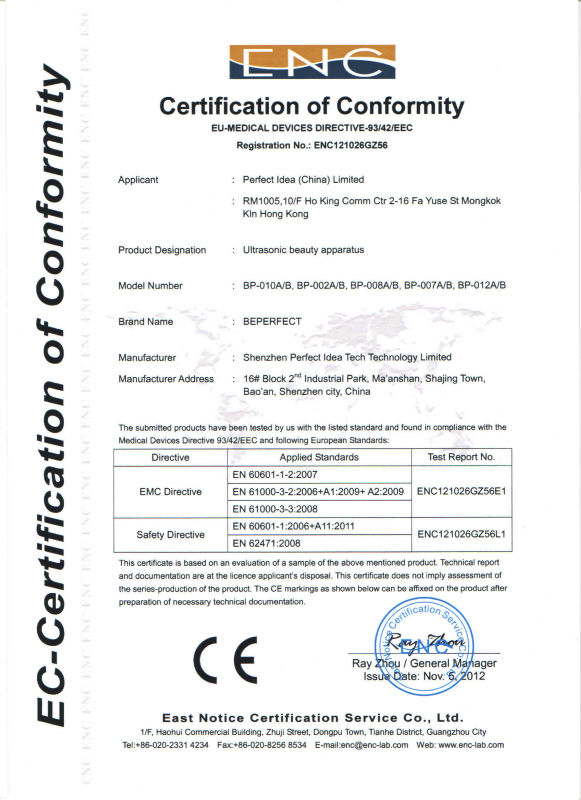 BP-010B ultrasonic face lift machine home warnings, precautions and contraindications
1. Please read the user instructions carefully prior to use!
2. Full list of warnings, precautions and contraindications is presented in user manual.
3. Follow manufacturer's recommendations and warnings as listed in user manual!
4. Not for use by children.
5. Not for use by people with restricted physical, sensory or mental skill, unless supervised.
6. Do not use the device on the eyes and their immediate vicinity.
7. Do not use on the ears.
8. Use the device only on healthy and intact skin.
9. Do not use the ultrasound device if you have electrical or metal implants.
10. When using the device for the first time or if you have sensitive skin, reduce treatment time.
FAQ
Q: Can I get a sample before order in bulk?
A: Samples are available.
Q: How can I pay for the samples? Delivery time?
A: Paypal & W.U. are ok. We arrange delivery in 1-3 working days upon payment and ship by DHL/UPS/TNT etc. Will arraive in 3-7 working days.
Q: Are you factory? Can you manufacture the device as I wish?
A: We are factory with our own R&D team. OEM & ODM are available.
Q: What is the delivery time of OEM orders?
A: 15-25 working days upon payment.